What Are the Alternatives of Surrogacy for Gay Couples in Spain?
Trends in society are changing rapidly and a dramatic change can be seen in the mindset of people about relationship. Now, it is not limited to a male and female – living with a bond of love, romance, and of course planning of growing family. Now, LGBT community and gay couples are also increasing – believing in long-term relationship and grow their families to take their responsibilities and complete them successfully. However, conceiving naturally is not possible for them because of having no options of egg and sperm fertilization. They need someone else to help them getting the family completed. For them, no other way can be better and convenient than surrogacy for gay couples in Spain or even anywhere else. Unfortunately, such couples from Spain are not lucky enough to get this arrangement done in their nation. They need to search for an alternative, where such options are available.
Kenya or Any Other Nation – Find the Best Alternatives
If by any reason intended gay couples or people from LGBT society are not getting the procedure done in Spain, it will be better to look for some of the best alternatives of surrogacy for gay couples in Spain. The world is too big to explore and getting the right solutions for anything you search for. Completing your family even after in relationship with the same-sex can be possible for Spanish couples and even for all those, who are looking for some better options. For them, Kenya can be another alternative, where Government has no legislation or rules. You can find a recognized surrogacy agency in Kenya, where all responsibilities are taken to provide you with the best solutions and successful results are provided. You have to make a contact as per your requirement, know about the procedure, complete all legal formalities (like sign a contract or an agreement with the surrogate to protect the rights of both parties), and then move on the right track of success.
When the arrangement is not legalized, talking about surrogacy cost in Spain doesn't make a sense. The cost depends on the country, in which you are ready to get this arrangement done properly and according to the guidelines. You can also try some other countries as an alternative.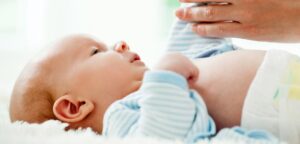 Cyprus – An Ideal Destination to Fulfill Your Desire
For Spanish couples, Cyprus can be a nation where this arrangement is unregulated. You can find top clinics – proceed with embryo transfer from intended parents to the third person (a surrogate). Don't forget to note the surrogate agreement or contract between the intended parents and surrogate is invalid and unenforceable in court. Therefore, it will be advisable that one must associate with highly experienced and reputed surrogacy clinics.
Apart from Cyprus, Georgia and Ukraine are the best nations, but don't allow such procedure to gay couples. Do proper search and you will find a number of options – paving smoothen ways for you to grow your family. You are advised to check all details, go through the legal documentation, read agreement, know about the price, and then choose the right destination that is convenient for you.
Become Mother Offers Complete Solutions for Surrogacy
Become Mother, for instance, is a recognized agency providing you with some of the best alternatives in varied nations and guiding you at every step to get this procedure done successfully. For your convenience and to provide you with the right solutions, they have come up with some attractive plans and packages that cover all expenses in the cost.
So, what you are waiting for, search for a better alternative and fulfill your desire of growing family through surrogacy.