Services and Amenities for International Patients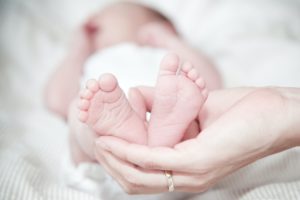 Being a couple, whenever you decide upon seeking a surrogacy program in any given country, one of the first things that would come to your mind would be the provided services and amenities within that country. It's understood that an Intended parent has to go through a lot of stress and anxiety in the whole process, proper planning in the same regards is highly advisable.
Now, when we talk about planning, the couples have to stay ensured about the quality of services and amenities available to them in the country they are seeking the surrogacy program in. Here at becoming mother, no matter what country you are opting for your surrogacy plan, we will be coming with the below-mentioned services in the required manner.
Services and Amenities for International Patients
End to end support during every step of the surrogacy journey
Dedicated case handler to support and assist the intended parents in every sort
360-degree fertility solutions all under one roof
Globally acclaimed IVF protocols and practices
International Patient Help Desk
Interpreters service
Visa Support
Travel and accommodation Assistance
Economical and financial support on demand
Immigration Registration (FRRO)
Forex support
Mobile sim arrangement
Arrangement for local sightseeing and traveling
Once you get on board with us regarding your specific surrogacy program, you can stay assured of getting all the right support and assistance all the way through to your Surrogacy journey. While we understand that being an intended parent, you may need to go through all the stress and anxiety during the program, we will ensure the required services and amenities at your disposal without any questions asked.
All you have to do is get connected with one of our customer support team members and you will get all the required information on the provided services and amenities in your specific surrogacy program.