Pre-implantation genetic screening (PGS)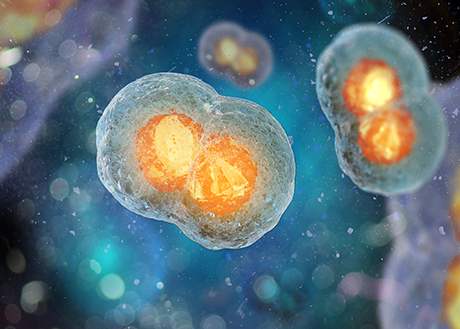 Pre-implantation genetic screening has appeared to be a revolutionary method for every couple across the globe who would like to screen their future child for any kind of health issue or complication. The Screening usually takes place right before the IVF cycle and serves rightly to all the couples who are planning to conceive with the help of the IVF treatment process and want to diagnose any probability of a genetic health issue or complications within the embryos.
Reasons behind the formation of abnormal chromosomes
When the cells of sperm, eggs, or embryos get divided, they can lead to either too few or too many chromosomes with added or missing pieces of DNA. This is where they can negatively impact the health and wellbeing of the future child, if not screened via PGS.
Moreover, their occurrence is quite normal during the production of eggs, sperm, and embryos and that's why couples are generally recommended to undergo PGS testing for the same.
Significance of PGS (Pre-implantation genetic screening) in IVF
PGS has proved its significance for all those couples who are beyond the age of 40 years and would like to pursue an IVF treatment to get along with their parenthood dreams.
It is also highly beneficial for women that have went through several miscarriages in the past in the wake of some serious health issues or complications and doesn't want to get the same repeated
PGS also makes sure that the women who is undergoing the IVF treatment won't be going to experience any kind of genetic or chromosomal issues within the pregnancy period
PGS can more likely improve your chances of a successful pregnancy as its conform about any kind of chromosomal issues within the embryos way in advance
Benefits of PGS (Pre-implantation genetic screening)
PGS along with PGD can help the couples undergoing the IVF treatment to screen and eliminate any type of genetic issues or chromosomal abnormalities which they won't like to carry forward to their future child.
PGS further helps in the screening of the abnormal embryos while also barring their transportation to the womb of the women under IVF treatment
PGS further puts limit to the risk of multiple pregnancies within the couples as during its usage, only the healthiest embryos are been located for the implantation process.
The couples can also minimize the overall risk of any hereditary health issue or risk to be carried forwarded to the future child.
Are there any risks attached with PGS?
PGS testing doesn't come with any significant risks and it only carries certain side effects (which are quite unlikely to occur) during the whole process. Hence, if you are a couple who have any sort of fear or doubt about any hereditary health issues within your family and doesn't want to carry the same to your future child, going with PGS testing is highly recommended.
How can Become mother help you with the best PGS testing?
At Become mother, we hold the reputation for being the pioneer in IVF and Surrogacy consultation and partnered with numerous surrogacy agency and IVF clinics around the world to deliver most ethical and affordable fertility solutions to all our clients.
While carrying some big experience of more than 20 years at our back, we further have our global outreach to countries like Kenya, Thailand, Mexico, Ukraine, Canada, USA, India, Cambodia, and UK .Within the past few years, we have helped hundreds of couples in realizing their parenthood dreams. With us, you can stay assured of getting:
Best IVF Consultation and Surrogacy service support
Customized IVF and Surrogacy packages as per your budget
Best team of medical consultants to guide you at every step