Surrogacy for LGBT couples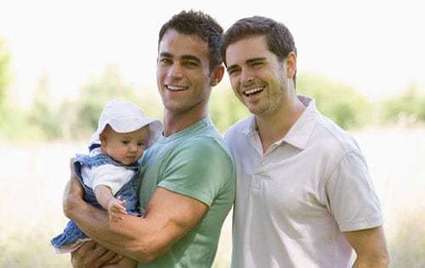 Surrogacy has proved its prowess as a savior to the parenthood dreams of numerous couples across the globe and it has found some more followers than doubters in recent times. While surrogacy was only been pursued by heterosexual couples a few years back, more and more same-sex couples are now entering this arena due to the changing nature of the social structures around the world.
As numerous countries have eased up their norms in regard to same-sex marriage or parenting, surrogacy has provided all these couples with a long-awaited chance of having their own genetic child.
Still, same-sex surrogacy is banned in a few countries and before a couple heads forward to look through their preferred surrogacy program or plan, they can consult us in regard to every related aspect by simply contacting our support team.
Surrogacy options for gay men and same sex couples
Gestational surrogacy has gained some big popularity amongst the same sex parents around and the biggest reason for the same is the genetic connection that the intended father holds with the future child.  While we understand that numerous countries and states have prohibited the option for gay surrogacy within their legal territories, our experts here at become mother are there with you at every step of your surrogacy journey.
There are many states around that do allow same-sex couples with an option of adopting, but surrogacy is an arrangement that offers them a chance to have their own biological child within their lives. Here at Become mother, we come over with a pool of some of the best legal attorneys that carries years of expertise and expertise in taking care of most of the legal issues regarding same sex parenting. Hence, being a same sex parent, you can always expect the right support and guidance all through your surrogacy journey.
Donor eggs and Surrogate mothers for Gay couples and same-sex parents
During this surrogacy arrangement, the born child will come with a birth certificate that is been issued in the name of the intended father with some brief mention of the Surrogate mother alongside. Now, this whole fact depends on the existing state laws and legislation applicable there in regard to same-sex parenting but as we at Become mother are always there by your side,  you can expect your surrogacy journey without any legal hassle.
We further offer Egg donation and Surrogacy services to all Gay couples and same-sex parents and they can really look forward to the best surrogacy arrangement as per their needs and preferences.
Sperm donors (with or without a Surrogate) for same-sex couples (women)
Speaking of same-sex couples (women), the situation and circumstances in terms of laws and legislation are the same as with the men. Still, you need not worry as here at Become mother, there's always a guiding hand by your side. We also provide donor sperms along with the Surrogate mother (when and wherever required). Moreover, in order to get ahead with the same process without any hassles, we have tied up with some of the most recognized surrogacy agencies, IVF clinics, and Sperm and Donor banks from both local and Caucasian backgrounds.
During this kind of surrogacy arrangement, the birth certificate would be issued in the name of the surrogate mothers and the Intended mother would then be required to furnish all the required documentation for the child's custody.
Cost of surrogacy for LGBT couples
The cost for surrogacy for LGBT couples is quite similar to that of heterosexual couples with the only additional cost of a sperm or egg donor within the process. Still the LGBT couples that are interested to pursue surrogacy can contact our customer support team today to get the answers to all their questions regarding surrogacy.